Your smile today may not be as brilliant as it once was. Years of wear and tear, injury, or poor care can hurt the look and function of your teeth. The team at Bloomington Modern Dentistry work to change lives every day through restorative dentistry. Rejuvenate your smile today!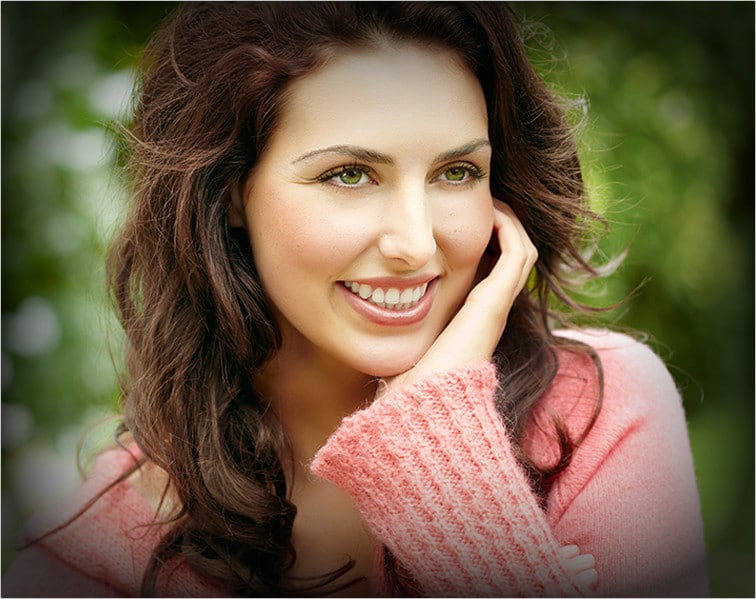 Bridges
---
Missing or damaged teeth not only create discomfort, but can lead to additional damage over time. The need to chew or speak differently, or to otherwise compensate for the missing or injured tooth, reassigns dental pressure to sensitive areas. To avoid painful complications related to a missing or damaged tooth, your dentist may recommend a bridge. A dental bridge is essentially a set of three prosthetic teeth that anchors over the top of the two healthy teeth on either side of the missing tooth. The result is restored functionality and comfort. Because bridges can now be milled out of porcelain, they're more natural looking than their earlier counterparts made of precious metals. Unlike dental implants, bridges do not require oral surgery, but will typically need replacing every 10 to 15 years.
 Inlays/Onlays
---
Sometimes removing tooth decay effectively requires the removal of a portion of your tooth. The removed portion is replaced with a porcelain inlay or onlay. Our team of dental professionals will customize an inlay or onlay to fill the space left behind when the part of your tooth is removed. Traditionally, inlays and onlays were made out of metal, much like traditional filings. Now, porcelain-milled inlays and onlays are virtually indistinguishable from natural teeth and provide relief from chewing pain, cavity pain and tooth degeneration.
Crowns
---
Your teeth undergo a tremendous amount of wear and tear during your lifetime. Teeth may show this wear in a variety of ways, including discoloration, chipping and cracking. Crowns restore your teeth and your smile to look brilliant once again. Porcelain crowns can be made out of porcelain pressed to metal or are porcelain throughout and can be shaded to match your other teeth. Crowns made of precious metal are also an option. After some tooth preparation, crowns are specially fitted to give you back the look and functionality of your smile. If you have pain when chewing or temperature sensitivity, ask your dentist if crowns are appropriate for you.
Same Day Crowns with CEREC
---
If you've previously received crowns at the dentist, you may remember the process requiring at least two dental visits over a two or three week period. Now with the CEREC™ System, Dr. Baker and Dr. Hobbie can actually have your crowns designed, created, and positioned in your mouth all at one visit! CEREC™ is a technological system that allows for the fabrication of all-ceramic tooth restorations in a single visit. Many restorations require several visits to the dentist, but with CEREC's™ system a natural-looking restoration, that has many of the properties of natural teeth, can be custom created for you in less time assuring you of a more comfortable dental experience. Talk to the Bloomington Modern Dentistry team about same day crowns at your next visit!