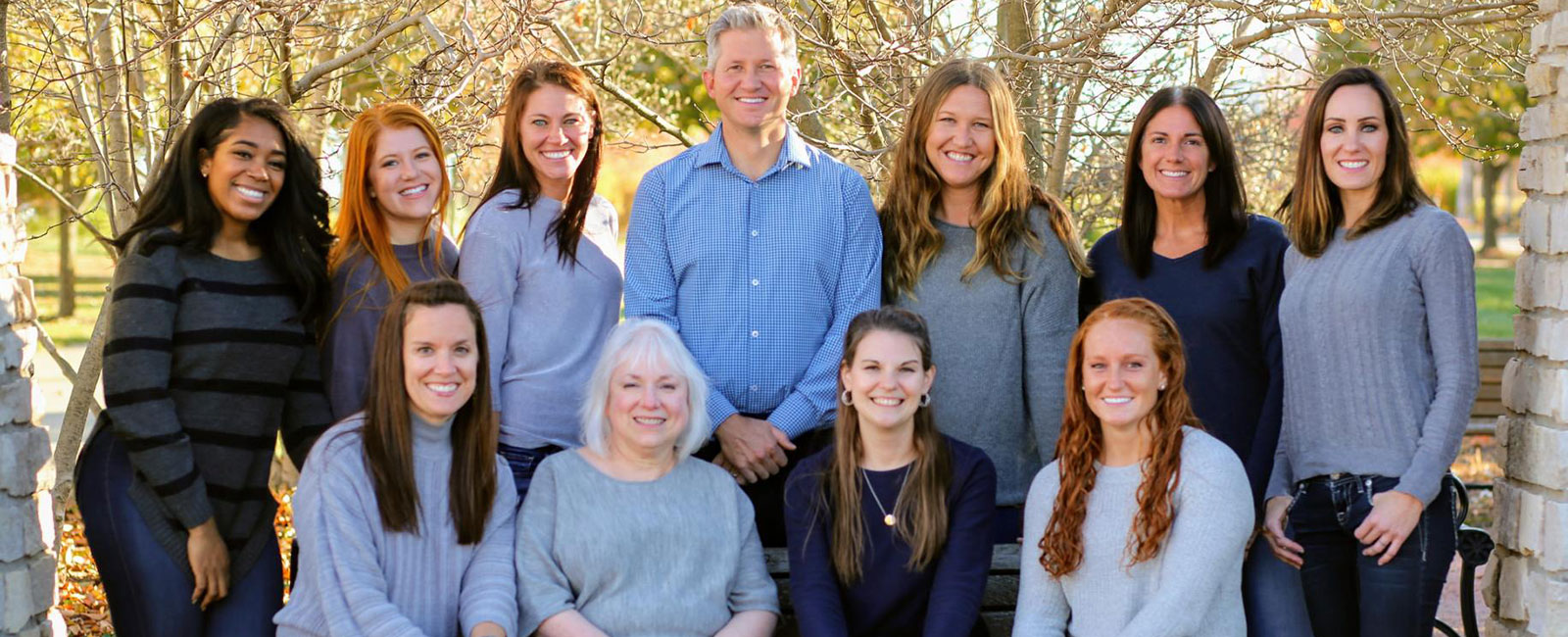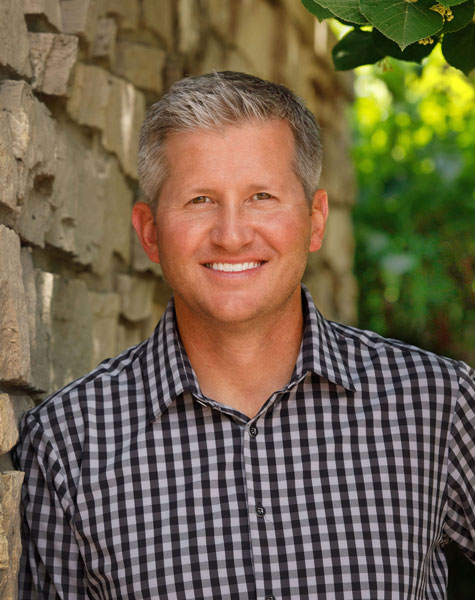 As a child, Dr. Nic Baker never liked trips to the dentist. He knew the patient experience could be so much more enjoyable than it was, and he set out to fix exactly that. After completing a Bachelor of Science in exercise physiology at Illinois State University, Dr. Baker received his Doctor of Dental Medicine (D.M.D.) from the Southern Illinois School of Dental Medicine and has been practicing ever since. Dr. Baker is currently an active member in good standing with the following professional organizations.
American Dental Association
McLean County Dental Society
Illinois State Dental Society
Academy of General Dentistry
American Academy of Implant Dentistry
With over a decade of experience in complex oral surgeries and advanced imaging techniques, Dr. Baker uses the CEREC™ system for fabricating same-day crowns to Bloomington Modern Dentistry. With these and many other innovative dental technologies, the uncomfortable, time-consuming dental visits he disliked as a youngster are a distant memory. When he's not pioneering new dental techniques, Dr. Baker has his hands full at home with five little boys…and three girls. His wife Erin is eternally grateful for his ability to mesmerize the kids with magic card tricks.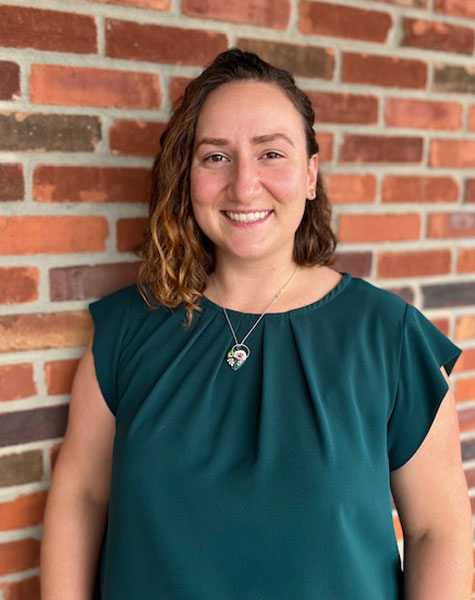 Dr. Jiardina is a general dentist who earned her Bachelor's in Health Science at Benedictine University at Springfield and her Doctor of Medicine in Dentistry (DMD) from Southern Illinois University School of Dental Medicine in Alton, IL. She started her dental career as a dental assistant before becoming a dental hygienist and eventually worked toward her doctorate degree as a dentist. As a senior, she was recognized by Southern Illinois University for Outstanding Achievement in Operative Dentistry. She has been part of the dental practice family since 2021, and she is known around the office for being a proactive communicator. Patients experience this in her dedication to ensuring every patient has all of their questions and concerns addressed. 
Dr. Jiardina is resilient and flexible, great at trivia, fun-loving and compassionate. When she's away from the office, she enjoys video games, hiking, golf, being with her family, trying out new restaurants, and hanging out with her cat Luigi. 
Carlotta
Dental Assistant
---
Carlotta makes every day at Bloomington Modern Dentistry a little bit brighter. Carlotta holds an Associate of Applied Science from Heartland Community College. Her trainings and certifications include:
the CEREC™ system
CPR
Nitrous Oxide
Dental Assisting School Instructor
When she's not demonstrating expert flossing technique here at the office, Carlotta enjoys cracking jokes with son Kaceson and being entertained by their pet hamster, Slasher. She also likes to spend time cooking, working out, hosting parties, wrestling, art, dancing and singing.
A graduate of the Midwest Technical Institute, Whitney is a pro with bicuspids and molars. She is always up to date on the latest dental technologies and techniques, as well as CPR and First Aid. Away from the office, Whitney enjoys working out and kayaking.
We thankfully don't have too many kayaking contests at work, because Crystal would win every time. An experienced dental hygienist, Crystal holds credentials from the Parkland College of Dental Hygiene and is fully certified in CPR as well as the administration of local anesthetic and nitrous oxide. With over one hundred hours of continuing education and counting, she's also an invaluable office resource. When the last molar of the day is polished and bright, Crystal can be found teaching her two girls excellent oral hygiene and dirt bike riding techniques, though not usually at the same time.
Danielle
Dental Hygienist
---
Ever the efficiency expert, Danielle keeps us on the straight and narrow. We're fine with that, because she bakes a mean cheesecake. Trained as a dental hygienist at the Massachusetts College of Pharmacy and Health Sciences, Danielle brings a wealth of knowledge and experience in areas of periodontal disease and oral cancer screening. Watch for her behind the intraoral camera or gently tidying wayward incisors. This married mother of two rambunctious boys stays busy from sunrise to sunset, but she somehow finds time now and then for a relaxing float in the pool.
Whether she's keeping it real with her teammates, doing a little dance or, if you are really lucky, showcasing her singing voice, with Libby around, there's never a dull moment at Bloomington Modern Dentistry. Libby studied dental hygiene at Illinois Central College and stays current on the newest trends in dentistry through continuing education from Jameson Training. She is also certified in anesthesia.
Whether your smile needs some TLC or you just need a few tips for your next knitting project, Libby has the skills and knowledge you need. Away from the office, Libby is very busy with her husband and 2 daughters, Ava and Ellie! She enjoys spending time with her family, Pilates and cooking.
The wise movie star, Jim Carrey once said, "You know, gingivitis is the number one cause of all tooth decay." This quote and so many more await you when you see Heidi. A Bachelor of Science in Dental Hygenie graduate from SUIC, Heidi loves a good Jim Carrey quote but is just as at home discussing The Office, Friends or other movies, music and pop culture references.

Heidi is known at the office to take on anything that comes her way. Heidi's certifications include:
CPR
Nitrous Oxide
Local Anethesia
Away from work, Heidi enjoys spending time with her husband Tyler and their 2 cats. In addition to movies, music and pop culture, she likes to read, spending time outdoors, hang out with friends and family, cooking and trivia.
Kelsey
Registered Dental Hygienist
---
Kelsey earned her dental hygiene degree from Illinois Central College. She also holds a Dental Anesthesia Assistant National Certification (DAANCE). Additionally, she is nitrous oxide certified and has 10 years of experience as an oral surgery assistant. Patients and team members know her as a sweet, compassionate person who is obsessed with making patients comfortable and loving on her daughter and pets. When she's not treating patients, she enjoys exploring the wine trails in Southern Illinois and hanging out with friends and family. She joined our dental team in 2022. 
Leila graduated from Parkland College with an associate's degree in dental hygiene. She holds certifications and training in nitrous oxide, local anesthesia, and CPR. She's known around the office for her efficiency, bubbly personality, and being a source of positivity. When she's not at the office, she enjoys spending time with her family, exercising, hiking, traveling, and spoiling her kitties and dog. She joined the practice in 2022.
After 33 years of doing hygiene, Karen retired in 2014 as a hygienist to help lead in the business team department.  Karen brings almost 4 decades of experience to Bloomington Modern Dentistry and knows a majority of the patients by name. Karen loves making the patients feel at home. Treating each with the same level of care as her close friends and family.
She holds an associate degree in dental hygiene as well as a Bachelor of Science in public dental health from SUIC. We won't list all of her talents, because we don't have all day here, but suffice it to say that Karen is respected and adored by many. Perhaps the teams favorite talent, Karen makes homemade white and olive bread for team lunches!
In her moments away from her dental family, Karen and her husband, Greg, stay busy solving crosswords in record time, with occasional help from their cat, Kenzy. She also enjoys cooking/baking, reading, jigsaw puzzles and games and watching nature.
There's a lot that goes in to keeping the Bloomington Modern Dentistry office running smoothly on a daily basis, and Sarah's talents are no small part of that. As our operations manager, she ensures that everything is ship-shape and ready to provide the highest quality dental care. With a Bachelor of Business Administration in human resources and a Master's degree in training and development from Illinois State University, Sarah knows business like nobody's business. As if that weren't enough, this married mother of two also boasts an exquisite spider dribble in basketball.